Before reading this post please read my previous posts
PECS has been around forever. But that is the problem, it is an outdated system. I see so many teachers still using PECS. Now before you go sending my hate mail, remember I am not an SLP this is just my opinion and experience.
For those of you who are not familiar with PECS let me give you a brief rundown. PECS stands for Picture Exchange Communication System. It is a form of AAC ( although in my opinion it is so old that it might as well not be one) that was developed in the 80's based on the work of Skinner. The process of utilizing it is in phases which can be viewed here.

Limitations of PECS:

Bulky and constantly changing out pages and pictures
Does not emphasize core word vocabulary
Not easily accessible across social settings
Expensive
Difficult to mount
Pros of  other aac:

Can choose between low and high tech (speech output)
Easy to transport
Anyone can understand it, very user friendly 
Expandable vocabulary – grows with you
Easily funded through medicaid for private devices

AAC options

Flip n' talk
Proloquo
Tobi dynovox products
Switch systems
Go talk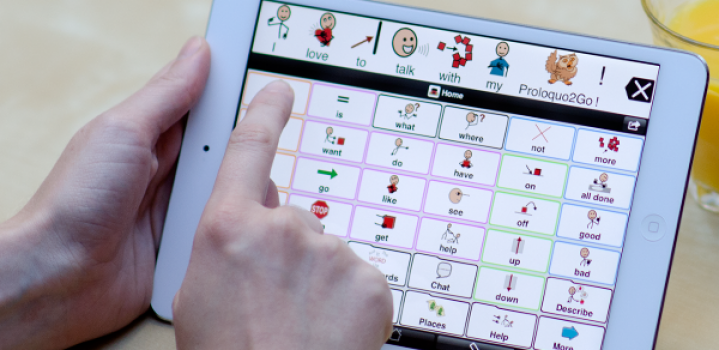 Myth:

"My child/student isn't high enough. "This is what I hear the most and is my biggest pet peeve!
Unless they have a motor delay no child is too "low." This does not mean your child is going to master their AAC device overnight let alone in months. Every child is different. Using AAC requires lots of modeling though aided language simulation (separate blog post)
I promise you if you make the switch from PECS to AAC you will not be disappointed! Just trial it for a month and give it a chance!